We go behind-the-scenes with some extra information on the imminent first Grand Prix: Read on to find out more!
The antics and action of Crash™ Team Racing Nitro-Fueled don't end with what's on the disc (or the download) – not by a long shot. Starting this week, players can take part in the Grand Prix*, a series of post-launch seasonal events and challenges, free to anyone who has purchased the game and with an internet connection. Hosted by the beloved rooster commentator duo, Chick and Stew (originally from Crash™ Tag Team Racing), these racing challenges get players competing in a series of events that are not only ridiculously fun, but also unlock special Grand Prix rewards and characters. After each Grand Prix starts, all players should have to do is boot up the game, download the game update (which starts automatically in most cases), and they're ready to jump into the Grand Prix!
When you complete a Grand Prix racing challenge, you start filling up your Nitro Gauge and earning Wumpa Coins**. The more challenges you enter and complete, the more Nitro Points you can earn. As you fill your Nitro Gauge, you can unlock a series of rewards, including special karts, character skins, and customization items. You can also use Wumpa Coins in the Pit Stop – which are earned in Grand Prix events as well as Adventure Mode, Local Arcade and Multiplayer Mode – to unlock even more new characters, karts, skins, and kart customization items**!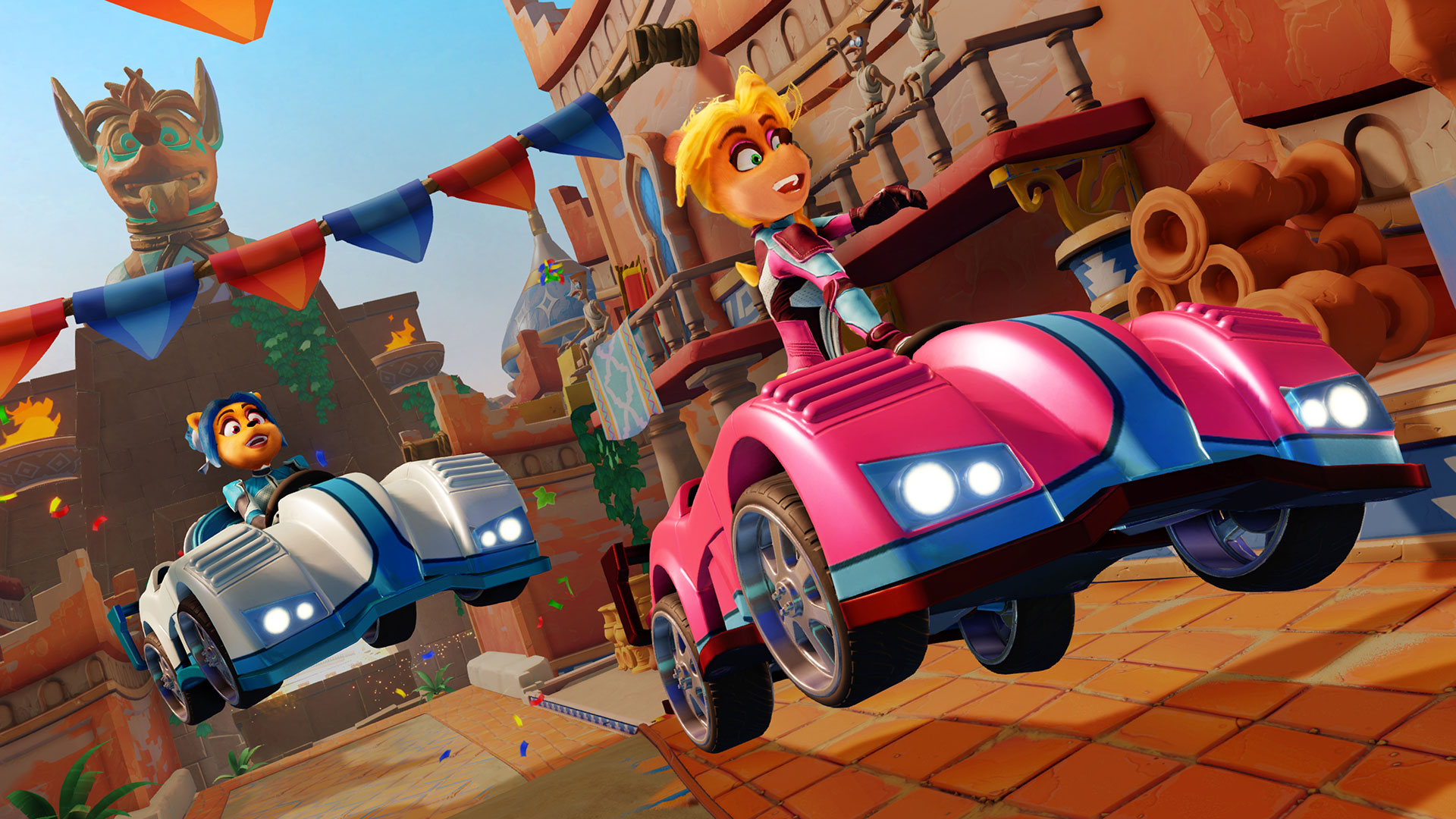 "Nitro Tour" is the first Grand Prix season, kicking off on 12:00 AM GMT, July 3 (5:00 PM PDT, July 2). Players will be able to roll up to the starting line of an all-new track called Twilight Tour. If you've played Crash Bandicoot™ 3: Warped, this track will look a bit familiar, as it's partially based on the fan-favorite Ancient Egypt and Arabian Town worlds that Crash explored via the Time Twisting Machine in that game.
Now, while you can certainly race in the Nitro Tour as any character you've already unlocked, wouldn't it be fun to zoom through Twilight Tour as Tawna Bandicoot (who is available as a Grand Prix reward)? Longtime fans remember Tawna from the very first Crash Bandicoot game, where she fought back against Neo Cortex alongside Crash. Not only that, but four other members of the 'Nitro Squad' are also available as playable racers (and are accessible in the Pit Stop and can be unlocked with Wumpa Coins). The Nitro Squad – Isabella, Liz, Megumi, and Ami – are booking a return engagement from the original Crash™ Team Racing. Originally known as the Trophy Girls; these characters are coming to CTR Nitro-Fueled as fierce and impressive racers from around the world. That's five all-new racers, bolstering an already giant cast of characters!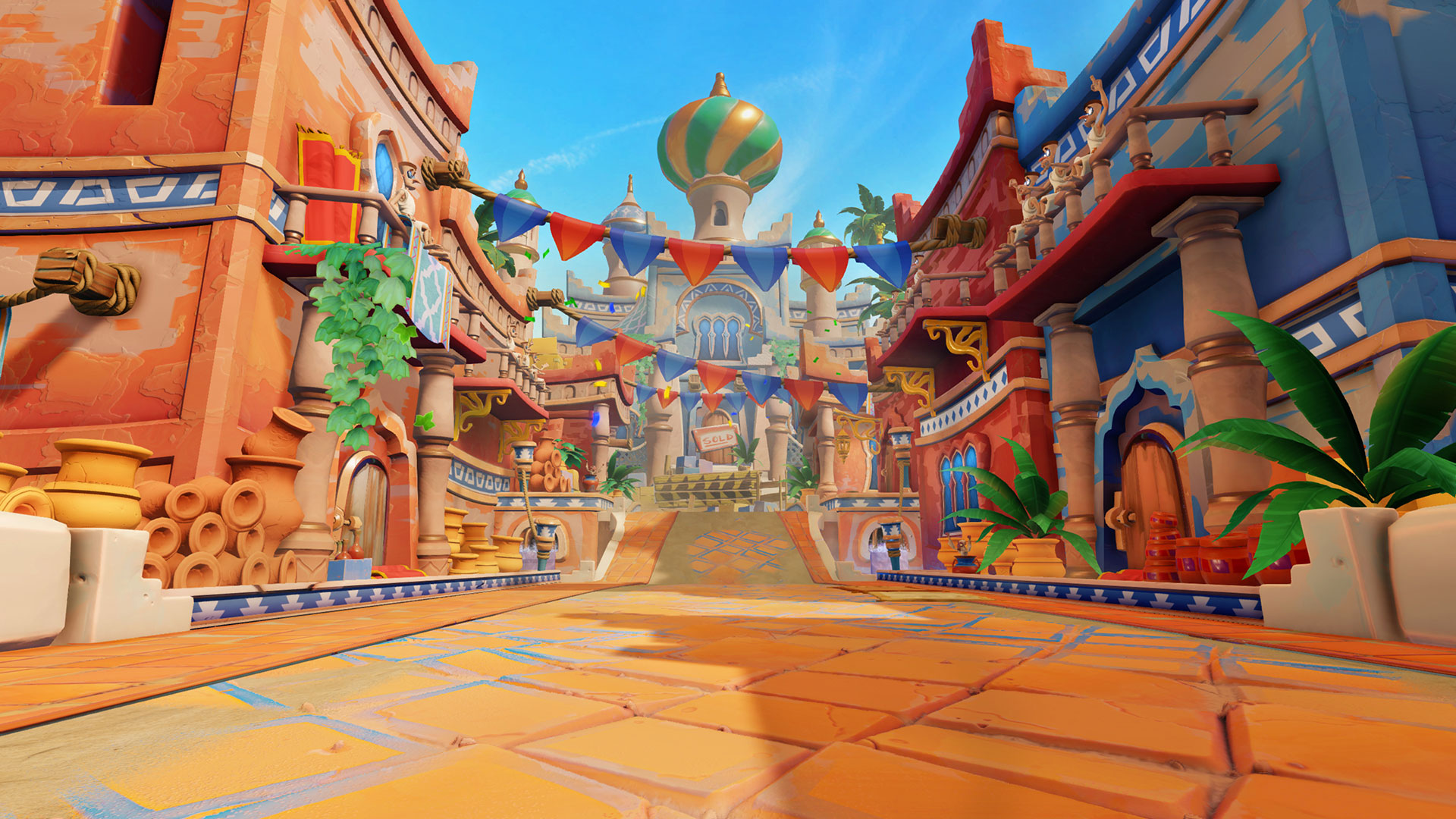 New challenges, karts, and characters aren't the only things unlocked when the starting flag is waved on the Nitro Tour: All-new Grand Prix Leaderboards track the rankings of Crash Team Racing Nitro-Fueled players from around the world and top racers can win additional in-game rewards! The first of the Grand Prix Leaderboards is the Championship Leaderboard which tracks players' performance in that specific Grand Prix via a points-based system. This system is pretty straightforward, and is based on where you place in each Online Matchmaking** race you play during that Grand Prix:
| | | | | | | | | |
| --- | --- | --- | --- | --- | --- | --- | --- | --- |
| Race Position: | 1st | 2nd | 3rd | 4th | 5th | 6th | 7th | 8th |
| Champion Points Awarded: | 12 | 9 | 7 | 5 | 4 | 3 | 2 | 1 |
There is also the Nitro Leaderboard which tracks total Nitro Points earned during that Grand Prix. Finish in the top 5-percent of either leaderboard and win! Leaderboards will reset each Grand Prix - - first time winners can earn the Champion Kart Set and that Grand Prix's Signature Decal, first one being the Nitro Tour Signature Decal. Each Grand Prix thereafter will have its own Signature Decal which can be won (even if you're a repeat winner) so be sure to keep competing and collect them all!
And Nitro Tour is just the first of the announced Grand Prix events for Crash Team Racing Nitro-Fueled. The second Grand Prix – Back N. Time – debuts a little later and features the Prehistoric Playground track. The Fossil Fuel Injection track from Crash™ Tag Team Racing was the inspiration for this track, but Beenox took it to a whole new level: They wondered what would happen if Fake Crash got his hands on N. Trop y's staff, and went back in time with it? The results are a prehistoric track with a whole load of "fake" Crash flair to it! Back N. Time will feature a series of new rewards, such as time travel-themed customization items and even more unlockable characters, such as Baby Crash and Baby Coco. Oh, and Baby T, the beloved dino from Crash Bandicoot™: Warped!
We're keeping the third Grand Prix season under wraps for now... but here's a little hint. It stars a very famous purple dragon!
Check back on Wednesday, July 3 when we'll have a deeper dive into just what you should expect and drive for when the first Grand Prix* launches.