The Neon Circus Grand Prix brings a New Game Mode on November 8!
Calling all Bandicoots! A new challenge has arrived to Crash™ Team Racing Nitro-Fueled with the introduction of the wacky Neon Circus Grand Prix: Ring Rally. After downloading the season update, head to Local Arcade and select Ring Rally to put both your skills and endurance to the test.
There's a lot of fun coming with the
Neon Circus Grand Prix
, but we wanted to give you some tips, tricks, and more to master Ring Rally.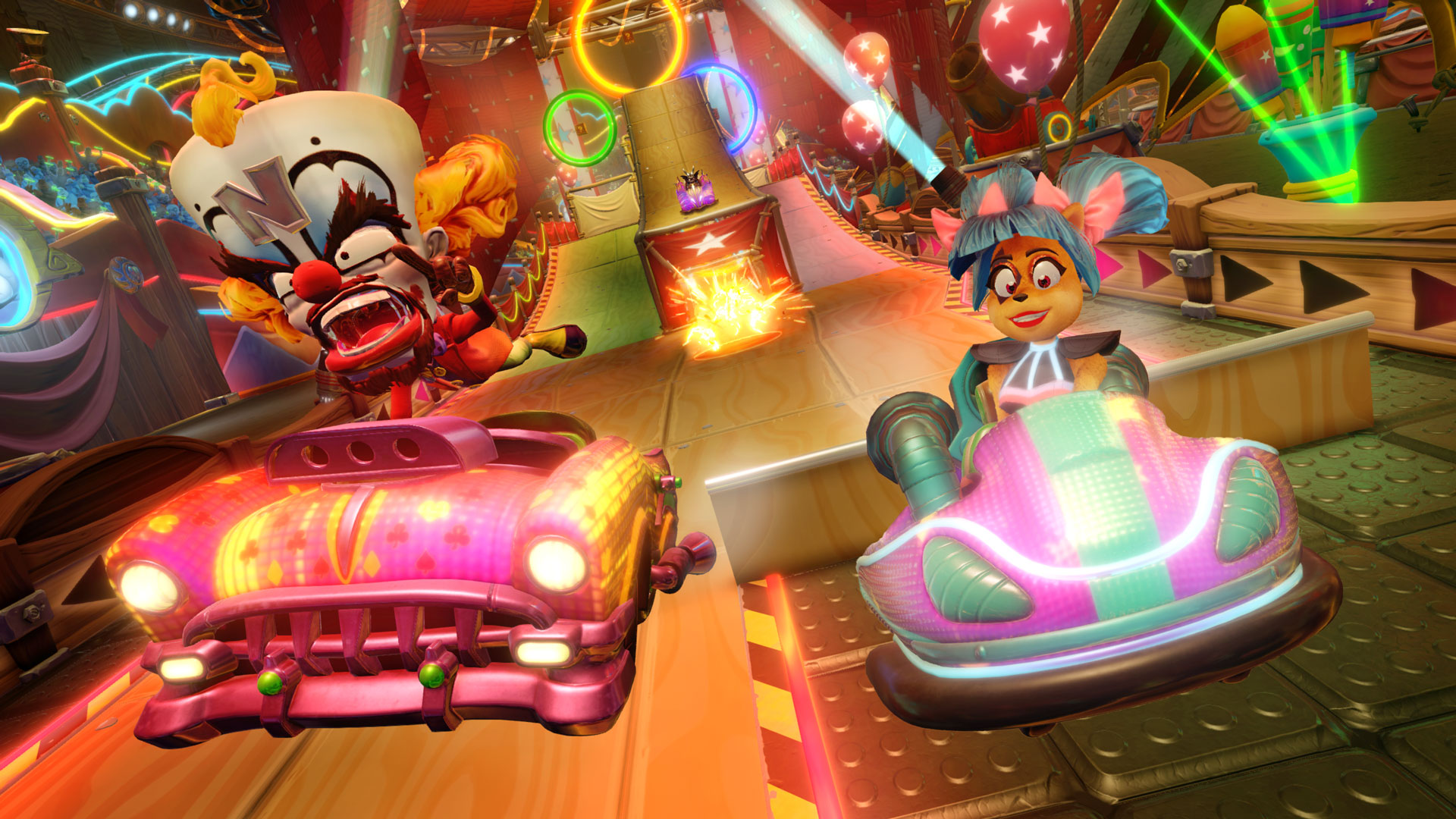 Rules of Ring Rally
Ring Rally pits you against your fiercest competitor – yourself. You have to exercise track knowledge, racing skill, and some bandicoot determination to clock in and later surpass your time.
Once you start your engine, take off down the track collecting the rings along the way. The clock continually counts down, so you'll need to be fast to go the distance during this endless ride. Collecting rings adds to your time, so the more rings you collect the longer you'll last.
At the end you'll be given points that come from both the number of rings you collect and the time remaining on the clock after each completed lap. Race to complete the most laps and earn the most points, then ready up for the real challenge: can you top your final score?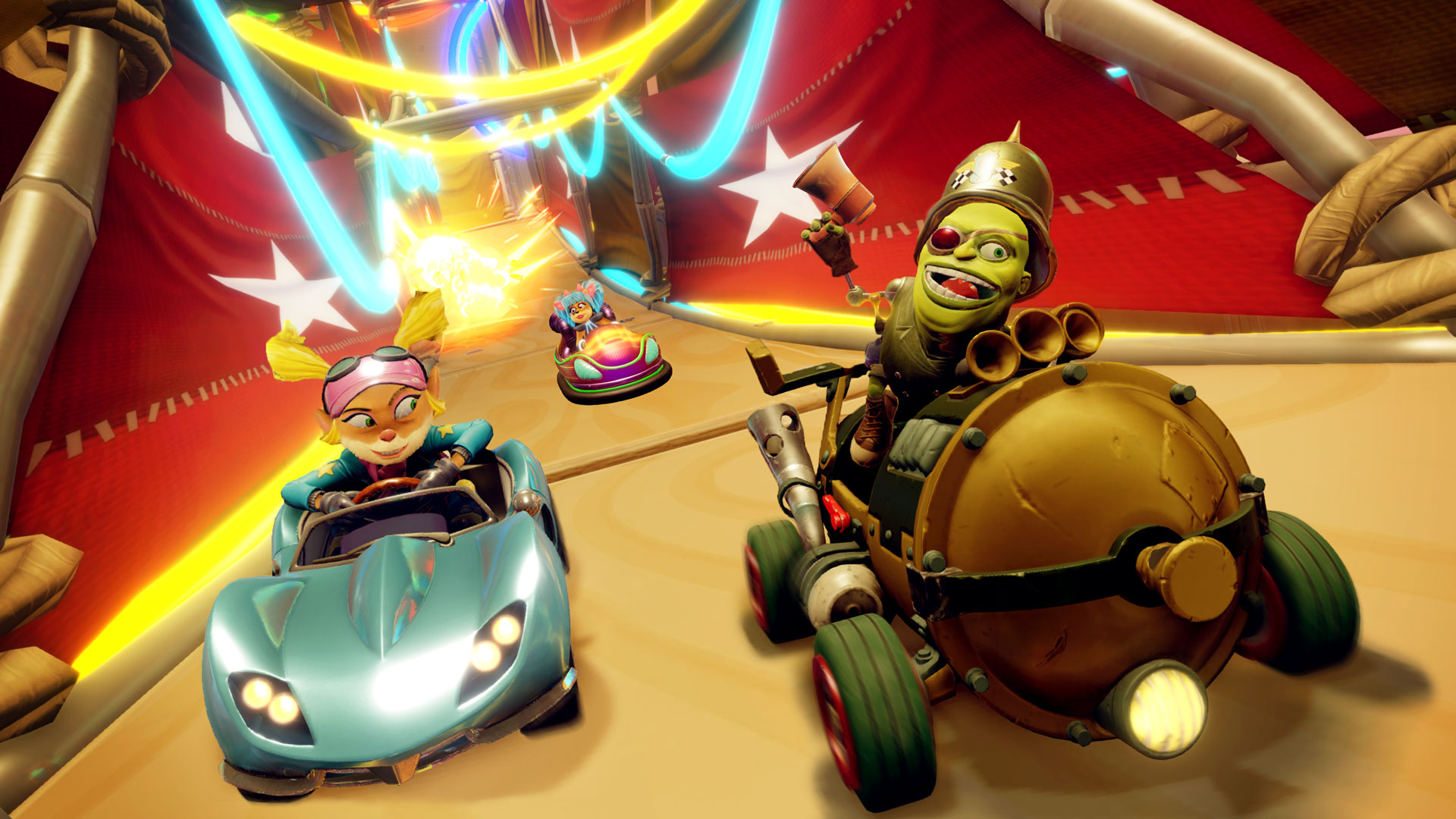 Rally and Ride
With any new mode comes new strategies and Ring Rally is no exception. We've put together a list of quick tips to help you cross the finish line.
1. Keep Boosting: Remember the ABCs – Always Boost Constantly! When there aren't any rings, it's important to boost to maintain speed. Some shortcuts are only accessible at a certain velocity.
2. Collect Them All: The goal of Ring Rally is to finish the race and earn a high score. You'll need rings to add seconds to your timer, and they add points to your final score.
3. Shortcuts: Choose your path wisely. Some shortcuts include rings, but others don't. Consider Ring Rally a mode to help you master new shortcuts that you can then use in other game modes
4. Driving in Style: Depending on the track, a specific driving style may be best. Play through the tracks in Ring Rally and if you're having trouble switch up your style. Trying a different Driving Style may be just what you need to master a track.
5. A Flexible Racer: As you complete laps, rings will get smaller and smaller making them harder to collect. Consider adjusting your speed and strategy as the race progresses to keep hitting those rings.
Ring Rally is available now as part of the Crash™ Team Racing Nitro-Fueled Neon Circus Grand Prix. Go experience all the fun of the big top alongside Crash and his crew.
Good luck Bandicoots and happy racing!