We're taking a look at where-to find all of the XP Coins in Fortnite Season 2! Collecting these are a good way to gain some extra XP and level up your Battle Pass quickly. These are scattered all over the map, and they also come in multiple different rarities which give differing levels of experience.
XP Coins Locations Map
There are currently 20 known coins on the map. Once you collect one, it will no longer spawn in that location again! You can collect all of these BUT the orange one in Team Rumble. You need to have access to the Vault for the Legendary Coin, so you can only access that in normal game modes.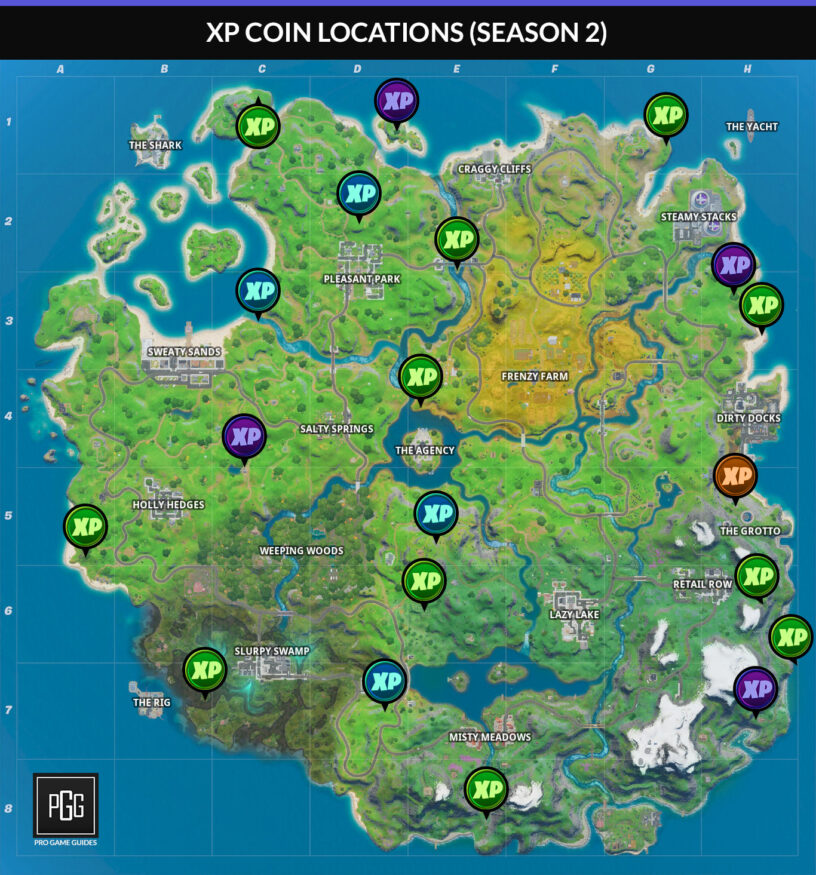 Purple Coins
Something you should be aware of is that when you grab one of the purple coins, it will explode into a bunch of smaller coins that you need to pick up immediately or they will fade away. You can prevent yourself from missing out on any by boxing around it and then running into it. You can then pick them up really quickly. Each coin fragment rewards +125 experience.
Orange Coins
This is the highest rarity of coin, and it can only currently be found in one place. This is in the vault of The Grotto location. To obtain this coin, you will need to locate Brutus, who is the boss of this location. There's a lot of Henchmen all over this location, and some turrets that are kind of hard to deal with. I would try to find a nearby phone booth and get a disguise before entering. There's a booth that you can find if you fly in further from the east and enter through the cavern.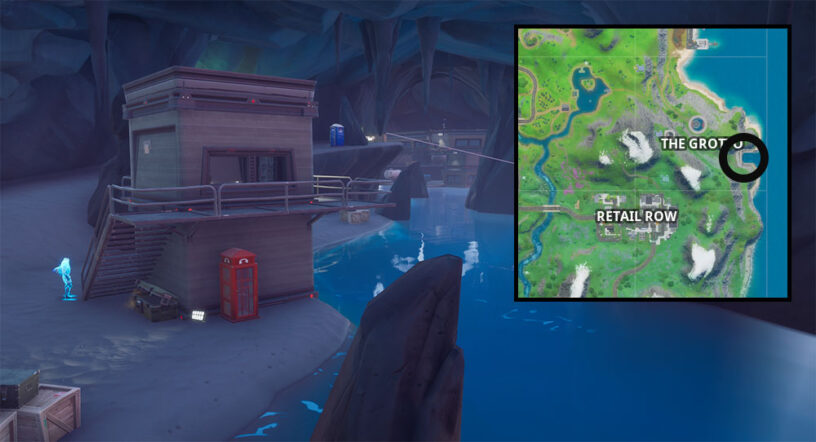 Now that you've got your disguise, head further into the cave area and you will locate the main hub of The Grotto. Look for Brutus in this area, he's usually around the location of the vault. If you can't find him, you can knockout one of the Henchman and shake them down. This will show you a red crown icon that designates where Brutus can be found. You'll then need to knockdown and finish Brutus, grab his key card, and then open up the vault!
You will find the extremely large orange XP coin that you can collect. You might as well grab all of the loot while you are in here!
That's all for the coins we've found in the game so far. If you find any XP coins that aren't listed on our map, let us know in the comments. You can find a whole lot more information about this season in our Season 2 Guide!