Our Roblox Jailbreak Codes has the most up-to-date list of codes that you can redeem for some cold hard cash! Money gives you the option to purchase better gear, vehicles, and can class up your ride with better looking paint and cosmetics.
How-to Redeem Codes in Jailbreak
It's not as simple as usual to redeem your codes in Jailbreak. You will need to head to the bank, gas station, police station (easiest one to use, just start off as a cop), or the train station and look for an ATM (check out the screenshot below). Once you've located one of these, you can run up to it and you will be presented with the following screen: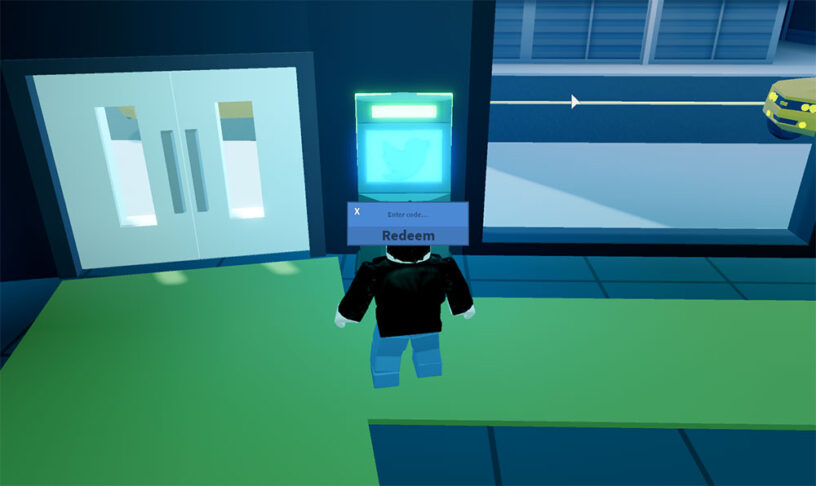 Click on the area that says "Enter code..." and enter one of the codes from below. Once you've got it entered in correctly, you'll just need to hit the Redeem button and you will be given the reward!
Jailbreak Codes List
Here's a look at all of the currently available codes in Jailbreak, they expire pretty quickly so make sure to redeem them as soon as you can. Make sure to check back often because we'll be updating this post whenever there's more codes!
Live Codes
NEW - 10,000 Cash: minimustang
Expired Codes
That's all of the usable codes at the moment, we'll hopefully have more soon.
What to do With Cash in Jailbreak
You can purchase new cars, guns, and flying vehicles! There's also a huge slew of different customizations for your character and your vehicles to be found.