Our Survive the Killer Codes has the most up-to-date list of codes that you can redeem for coins and special knives. These codes will give you a nice boost and get you ahead of the game if you're just starting out or help level you up faster if you've been playing for a while!
How-to Redeem Codes in Survive the Killer
It's a very simple process to redeem your codes in Survive the Killer. Look on your screen for the Twitter icon with the word Codes under it. You will need to hit this button relatively quickly because the game starts pretty fast and you have a limited time to enter the codes!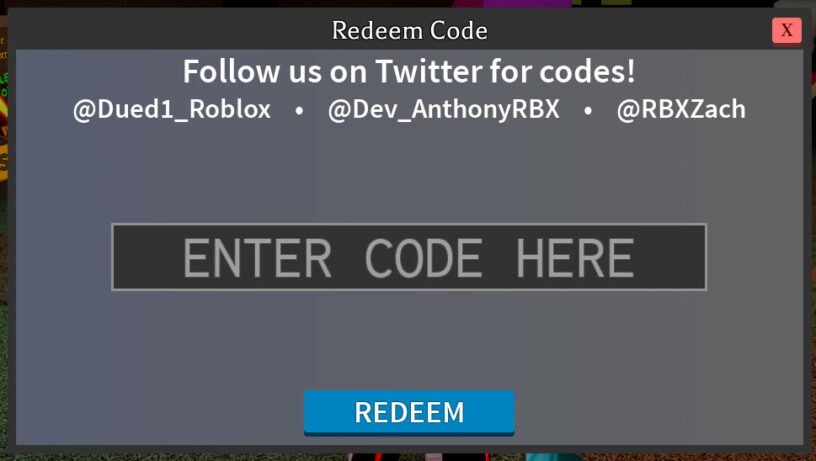 Click on the area that says "Enter Code Here" and enter one of the codes from below. Once you've got it entered in correctly, you'll just need to hit the Redeem button and you will be given the reward!
Survive the Killer Codes List
Here's a look at all of the currently available codes in Survive the Killer, as well as some you might have missed out on. Make sure to check back often because we'll be updating this post whenever there's more codes!
NEW - Purple Pinstripe Knife: MASHEDPOTATOES
Sunlit Glass Knife: TRADINGWHEN
Patched Knife: CRATESSOON
10 Million Celebration Knife: 10M
Test Knife: TEST
100 Coins & 50 XP: 5MILLION
Expired Codes
Heart Breaker Knife: CUPID